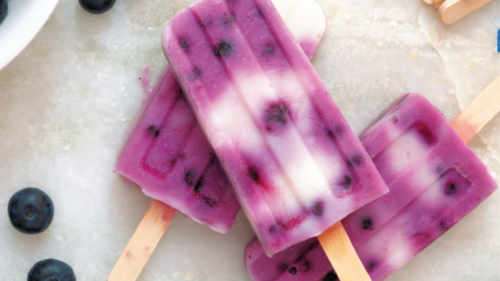 Blueberry Muffin Popsicles
These Blueberry Muffin Popsicles are made in minutes with our Blueberry Muffin Tea from our Sweet Temptations Line! Fruity, delicious, and easy, you and your kids will enjoy these refreshing treats all summer long. This recipe could also be recreated using our other Sweet Temptations flavors.
Ingredients:
4 Blueberry Muffin tea bags
6-7 cups of boiling water
Popsicle mold or paper cups and popsicles sticks
Fresh blueberries (optional)
Instructions:
Heat tea kettle and brew tea bags according to box. Once tea has steeped (5-10 minutes), allow tea to cool.
If desired, add fresh blueberries to the popsicle molds. Carefully pour the tea into the molds.
Freeze until completely solid. Run under hot water for a few moments to release once frozen. Remove and serve immediately.