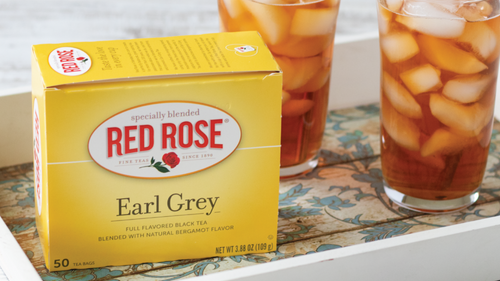 Earl Grey Tea Spritzer
Our Earl Grey Tea Spritzer is a light, refreshing summery drink made of just Earl Grey Tea and sparkling water or wine. A simple 2 ingredient drink perfect for sipping on those warmer days or evenings as the sun goes down. Taste the love in every pitcher, taste the love in every glass.
Makes 6 servings. 
Ingredients:
6 Earl Grey tea bags
2 cups of sparking water or wine
Sugar and lemon to taste
Mint to garnish
Instructions:
Bring 1 cup water to a boil in a small saucepan over medium-high heat. Turn off the heat, add the tea bags and let steep 5 minutes. Discard the tea bags.
Pour the tea into pitcher, and let it chill completely in the refrigerator. Then add chilled sparkling water and stir.
To serve, fill glasses with ice and garnish with mint or fruit of choice. Add sugar or lemon to taste.