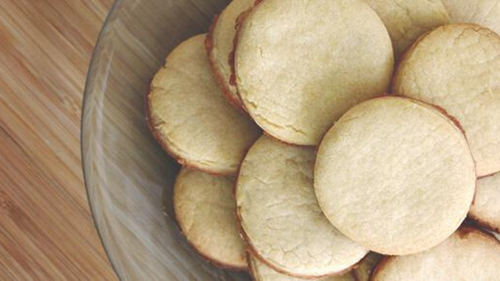 Butter Cookies
Don't underestimate this simple little treat! These butter cookies are oh so sweet and highly satisfying!  
Prep Time: 15 minutes 
Cook Time: 1 hour 
Serving Size: about 2 dozen cookies 
Ingredients:
1 cup butter
3/4 cup sugar
3 egg yolks
1 tsp. vanilla extract
3 cups flour
1/2 tsp. baking powder
1/4 tsp. salt
Instructions:
Cream together butter and sugar.
Add 3 beaten egg yolks and 1 tsp. vanilla extract. Mix until blended.
In a separate bowl, mix flour, baking powder and salt.
Gradually mix dry mixture w/ butter mixture.
Chill for 2-3 hours.
Preheat oven to 400 degrees.
Then cut cookie into desired shapes.
Cook for 10 minutes.