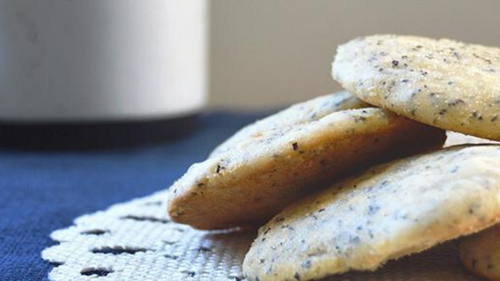 Earl Grey Tea Cookies
These cookies are truly flavorful and are sure to impress! The perfect gift for your fellow tea loving friend! 
Prep Time: 15 minutes 
Cook Time: 1 hour 
Serving Size: about 2 dozen cookies 
Ingredients: 
1 cup of butter
1 cup of sugar
2 1/2 tbsp. Red Rose Earl Grey Tea (approx. 7 tea bags - dry)
1 tsp. vanilla
2 eggs
2 cups of flour
2 tsps. baking powder
Instructions: 
Preheat oven to 350 degrees.
Cream together butter, sugar and tea.
Beat in vanilla and then eggs, one at a time.
Combine flour and baking powder in a separate bowl.
Fold flour mixture into egg mixture until just mixed.
Drop cookies on an ungreased cookie sheet using a tablespoon.
Bake in oven for 8 minutes.