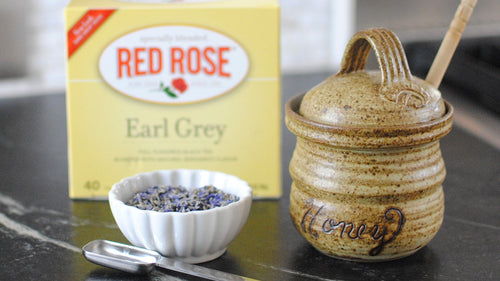 Lavender Iced Tea
Add a soft floral note to your classic iced tea. Our Lavender Iced Tea recipe is deliciously sophisticated and refreshing.  
Makes 6 servings. 
Ingredients: 
4 Red Rose Earl Grey tea bags

1 quart water
1 1/2 tsp. dried lavender buds
Honey (optional)
Instructions:
Bring 1 quart of water to a boil.
Add tea bags and lavender to water and steep 5 minutes. Let cool.
Remove tea bags and strain tea into a heat proof pitcher.
Stir in honey, if desired.
Serve over ice.