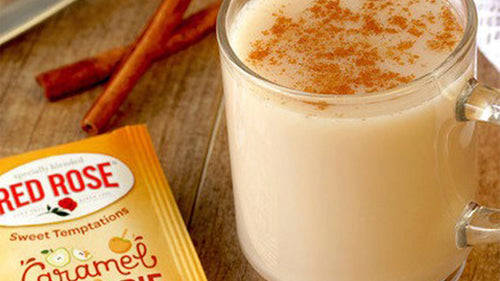 Caramel Apple Pie Latte
The sweet and comforting warmth of apple pie, in a mug! What more could we ask for?  
Makes 1 serving. 
Ingredients:
1 Red Rose Sweet Temptations Caramel Apple Pie tea bag
1/3 cup unsweetened vanilla almond milk
Dash of cinnamon
Instructions:
Place tea bag in a microwave-safe mug, and cover with 2/3 cup hot water. Allow to steep for 5 minutes.
Remove and discard tea bag. Add almond milk, and stir well.
Microwave for 35 seconds, or until hot.
Sprinkle with cinnamon.